Open to public
VISIT MELBOURNES BIGGEST AND BEST SUPPLIER OF FLOWERS
Visit Our Melbourne Showroom
If you are lucky enough to live in Melbourne we highly recomend you visit our showroom! There are thousands of different colours and varieties of artificial flowers, greenery and plants on display.
Desflora offers the largest and most comprehensive selection of artificial flowers in Melbourne
What sets our flowers apart?
OUR SHOWROOM!! What you see is what you get! There is no confusion on flower colours through your computer screen, there is no wondering about flower sizes or even what your artificial flowers might look like in real life.  At Desflora We try our best not to hide behind our computer screens, We really love you to come and visit, in fact we insist you come in and see us.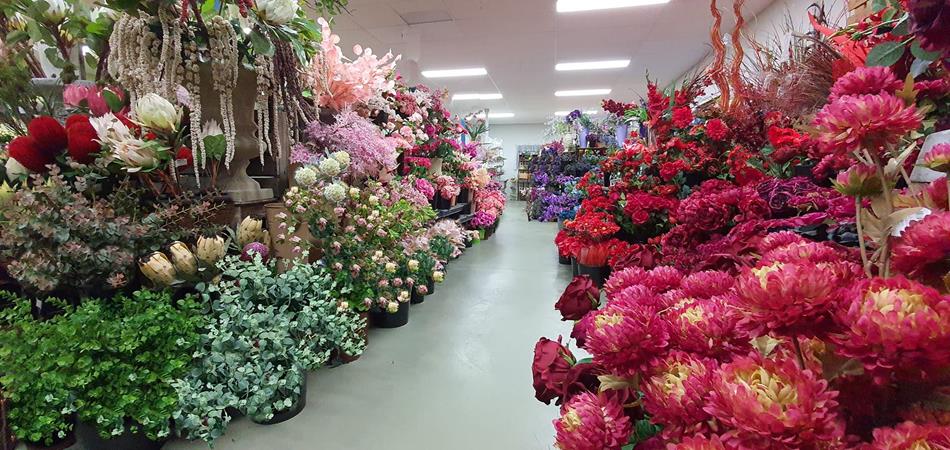 a huge factory warehouse selling directly to the public.
Our showroom is always stocked full of the latest products and brilliant colours
We stock a large selection of artificial flowers, artificial plants, artificial trees, artificial foliage and floristry supplies with a variety of glass vases and ceramic pots.
Customers entering our showroom will find stunning displays of artificial flowers in a variety of beautiful colours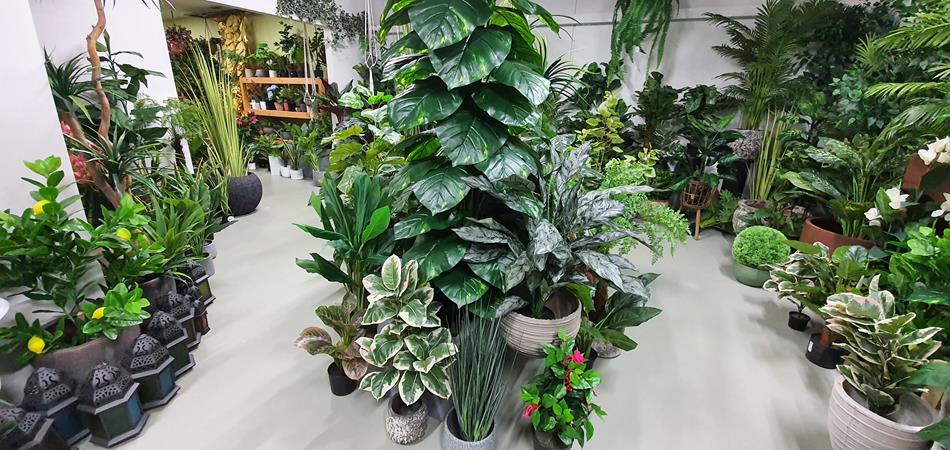 We have ready made artificial floral arrangements for sale, artificial plants and trees, vases, planters, floral accessories and giftware.
Our large showroom allows you to take your time and browse at your own pace, with friendly expert help at hand if you need it.
We love to create custom designed flower arrangements
You can Bring in your own vase from home or buy one from us in store, we will happily work with you to custom design and create a stunning flower arrangement for your home or office
Artificial Wedding flowers are our speciality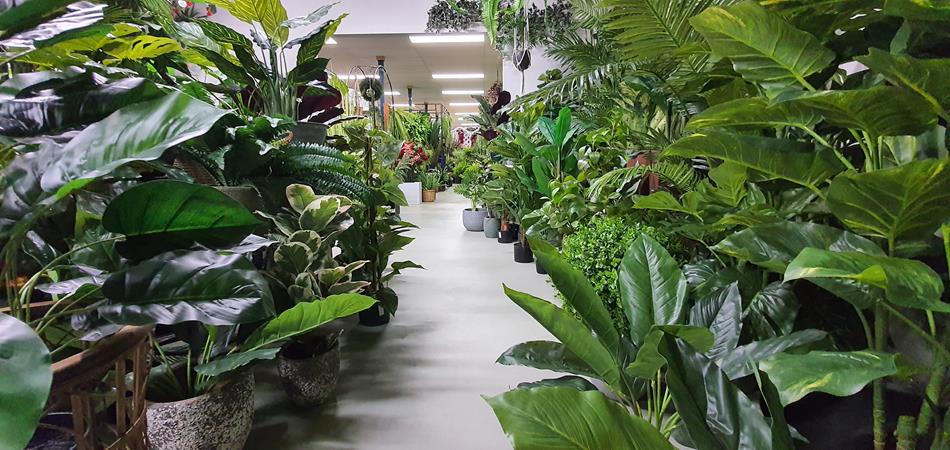 We specialise in Wedding flower packages with a custom design service,
Come in and talk to us about your wedding flowers, You will be pleasantly surprised with our prices and quality..
Desflora's Showroom Hours:
Monday to Friday 9.00 am to 5.00 pm 
Saturday 9.00 am to 3.00 pm

Come in and say Hi, We would love to see you!
You can find the best artificial flowers in Melbourne at 49b Rimfire Drive Hallam, Victoria, 3803 Australia.
contact us